In March 2014, Raymond James received the Bank Insurance and Securities Association (BISA) Technology Innovation Award for the firm's Client Center.
---
In February 2014, Fortune magazine named Raymond James Financial among the most admired securities company in the world.
---
In February 2014, 33 Raymond James-affiliated advisors were recognized by Barron's as the top advisors in the nation.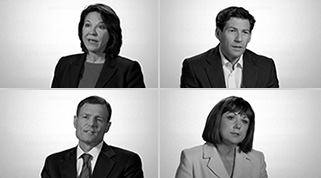 Hear from advisors who have made the move to Raymond James. See what their experience was like coming here, and why they are certain they made the right move. These are their stories. It could be your story, too.